Recipes From the Farm & Ranch, a cookbook from the Foundation
Food is the root of everything we do at U.S. Farmers & Ranchers Foundation (USFRF). From seed to supermarket, we work hard to ensure consumers have the right information about how food is grown and raised. Our affiliates and industry partners recently shared personal stories behind 40 of their favorite recipes in USFRF's first cookbook. This cookbook shows how interwoven food and family are. Each recipe was made with love and put together with personal history.
Every purchase of this book helps our scholarship fund. Each cookbook helps fund a passion, and career, in agriculture. As today's youth are increasingly disengaged from agriculture, and the food supply chain, myths and misconceptions run rampant in place of actual facts. The USFRF is actively working to rebuild consumer trust in American agriculture and inspiring today's youth to learn more about agriculture, and choose career paths in agriculture and other food-based careers. We can't do this alone, we need your help. And we want to provide you with special recipes and stories from our affiliate organizations.
To purchase the book, click here.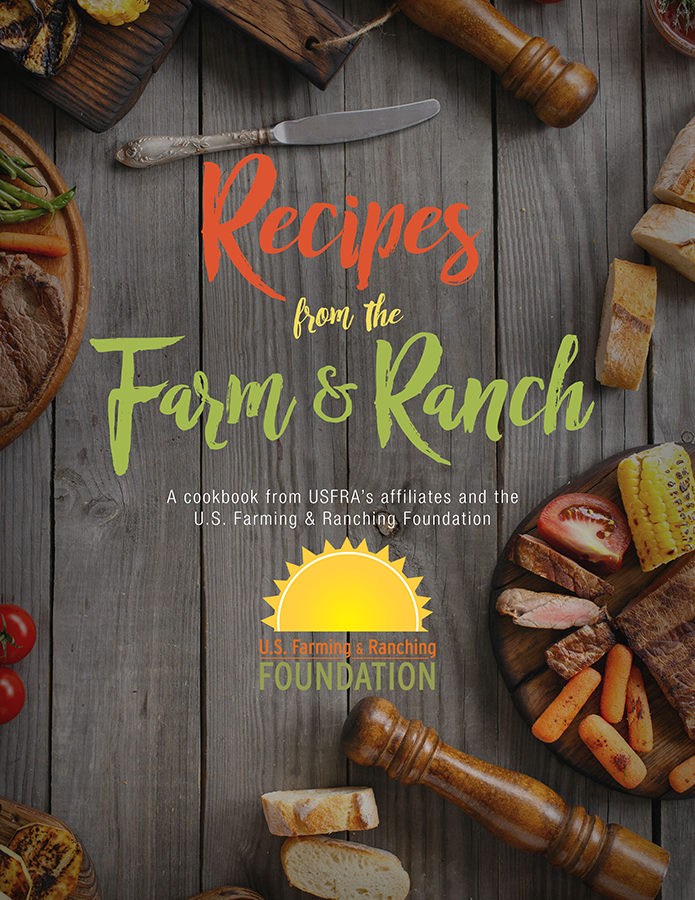 Keep Informed
Get latest news on upcoming events, research, projects, and more.
[contact-form-7 404 "Not Found"]
It All Begins With Your Support
Your contribution will enable us to support, develop and implement programs to effectively educate and interact with consumers.