The Challenge
Consumers' trust vs skepticism towards farmers and ranchers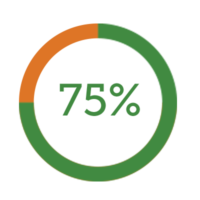 75% of consumers have a favorable opinion toward farmers and ranchers.
Yet, only 42% of consumers have a favorable view of today's farming and ranching methods.
The Opportunity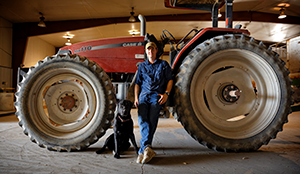 The good news is that 80% of consumers are interested in learning more about today's farming practices. This gives us an opportunity to provide the facts, to help consumers make educated decisions.
The Solution
The solution to rebuilding consumer trust in American agriculture is to engage in open and honest dialogue with consumers – even around the "tough" issues. However, to be successful, the message must be delivered by the people who consumers already trust: farmers and ranchers.
Food Dialogues
The Foundation contributes to multiple resources that are available at food dialogues.com. Each of these programs engage farmers and ranchers in open and honest dialogue with consumers, further educating them about how their food is grown and raised, and providing them with the facts they need to make knowledgeable food purchasing decisions. Through Signature Events, Food Source questions, Faces of Farming & Ranching, blog posts and informative videos, we are supporting multiple vehicles for delivering the message to consumers directly from farmers and ranchers.
Keep Informed
Get latest news on upcoming events, research, projects, and more.
[contact-form-7 404 "Not Found"]
It All Begins With Your Support
Your contribution will enable us to support, develop and implement programs to effectively educate and interact with consumers.