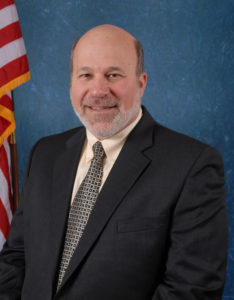 The U.S. Farming and Ranching Foundation understands that in order to support efforts around sustainable agriculture, we need to keep our youth passionate about the agriculture and food industry. We want to encourage urban area youth that have a passion for agriculture, to pursue their education at a College of Agriculture in a Land Grant University. To do this, we have established the Bob Stallman Scholarship.
About Bob Stallman
Bob Stallman started his agricultural career back in 1975 on his family farm in Columbus, TX after graduating with honors in 1974 from the University of Texas at Austin. Originally a rice and cattle producer on his family farm, he became the 11th president of the American Farm Bureau Federation,the nation's largest and most influential general farm organization. Over the years, he has served on numerous boards. He was the founding Chairman of the Board for the U.S. Farmers and Ranchers Alliance.
Scholarship Details
Each year, two scholarships of $5,000 each will be awarded to two, urban area students that are pursuing a career in agriculture from a College of Agriculture in a Land Grant University. The scholarship award funds will be paid to the award recipients, and must be used for college tuition, books, and/or supplies. Award recipients will be required to provide the Foundation copies of their receipts in the amount of the scholarship award. If requested by the award recipient, the Foundation may, at its discretion, forward payments directly to the college billing authority.
Application Process
Applicants must submit a completed application form, along with a narrative a narrative between November and January. Applications can be submitted online, or they can be printed and mailed in to:

U.S. Farming and Ranching Foundation
Attention: Bob Stallman Scholarship Application
16020 Swingley Ridge Road, Suite 300
Chesterfield, MO 63017